Lisa Bone Designs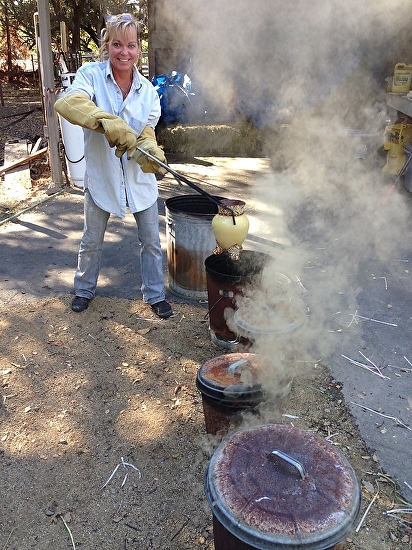 I love what I do. I am a ceramic artist that gets to play with mud and fire every day, if I want. It is a true blessing translating my feelings into clay as well as making keepsakes and memories. Clay is the perfect vehicle to celebrate life, hold memories and visually stimulate feelings.
I primarily "throw" my pottery and fire my pieces in the "American" Raku method. Working from my own studio gives me the luxury to experiment with different techniques and I rarely duplicate my designs more than a few times before moving onto something new. Raku, Horse Hair, Saggar, Naked Raku, and Cone 6 firings are all types of firing processes that I do.
I'd love to share my knowledge with you. If you are interested in getting a group together for a group class I can take up to 6 people comfortably in my studio. Typically for a small project the minimum number of sessions is 2-3 with you picking up the completed project after the second/third session. It makes for a great "Ladies Night Out". I am also able to teach basic throwing and hand building.